We enable smarter trade to create a better future for all.
We call ourselves a 'trade enabler', because we make sure the world keeps moving day and night so people have the things they need, when they need them.
DP World makes all this happen with a range of businesses adding value at key stages in the global supply chain, and helping move cargo to thousands of destinations around the world. Playing such a vital role in the global supply chain, we help economies grow and nations prosper.
OUR GLOBAL MARKET REACH
EVERYWHERE TRADE HAPPENS
OUR PORTFOLIO SPANS 40 COUNTRIES ACROSS 6 CONTINENTS


For more information, visit www.dpworld.com
Our vision: to lead the future of world trade
Our values: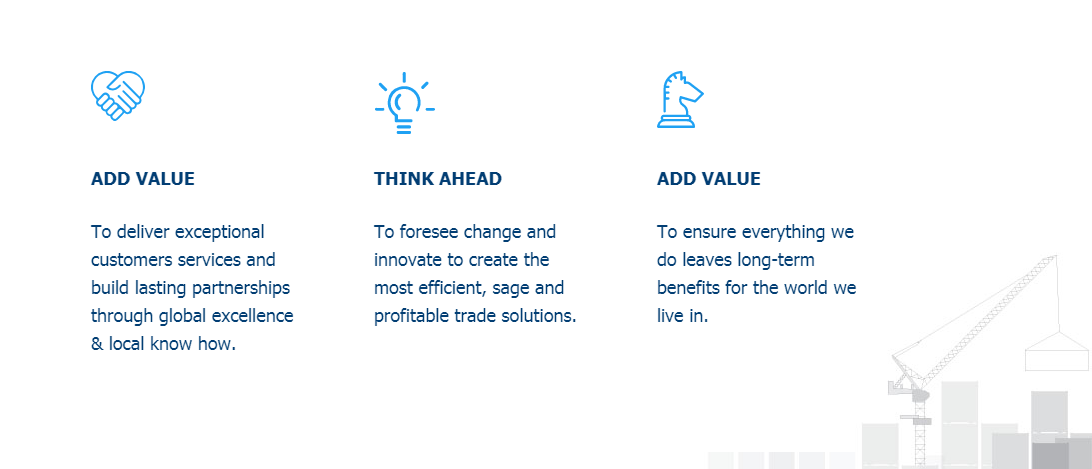 Two ports, one award winning operator: DP World in the UK
DP World in the UK won Port Operator of the Year at the Lloyds Loading List Global Freight Awards, 2018.
We are the only terminal operator to provide a choice of two deep water ports in the UK – DP World Southampton on the south coast and DP World London Gateway, on the River Thames estuary.
Together they provide unrivalled, quick and easy access to the key consumer markets in the UK.
DP World Southampton has been voted the UK's number one performing terminal and DP World London Gateway is one of the most modern state of the art port and logistics hubs in the UK.
DP World in the UK can provide operational back up to cargo owners' supply chains and reduce the risk of vessel delays.
So, change the way you think about your supply chain. Choose one operator and enjoy multiple benefits for your supply chain.
Choose DP World in the UK for:
Consistent vessel performance; shipping lines recognise that DP World vessel turnaround performance is superior to its competitors.
Least vulnerable to high winds: we can sustain operational performance at both terminals when our competitors have to stop.
Choice of six deep water berths for the world's largest ships.
Weekly global services connected to every continent.
Fastest landside turnaround time; on average 40 minutes or less
Most reliable UK rail feed; 99.5% of boxes make their train on time.
London Gateway has dual track access to the main network.One port community system for both terminals
Click here to visit DP World Southampton's website.