Meet DP World's UK senior management team. Its members bring extensive experience from across the construction, shipping and logistics industries. But there's something else that makes our team truly unique – it's a very special blend of enthusiasm, innovation and confidence to challenge the status quo.
Chris Lewis
Managing Director, UK & CEO
London Gateway Chris has worked in the container terminal industry for over 30 years, formerly as CEO of Hutchison Ports UK, before joining DP World Southampton in February 2010 as Managing Director.

During his tenure there, Chris oversaw the development and opening of the terminal's single biggest, deep-water berth that can handle the largest container ships in the world and, under his leadership, Southampton became the UK's number one performing container terminal in the UK. More recently, Chris was appointed UK Managing Director, DP World, looking after Southampton and DP World London Gateway, where he is also the Chief Executive Officer.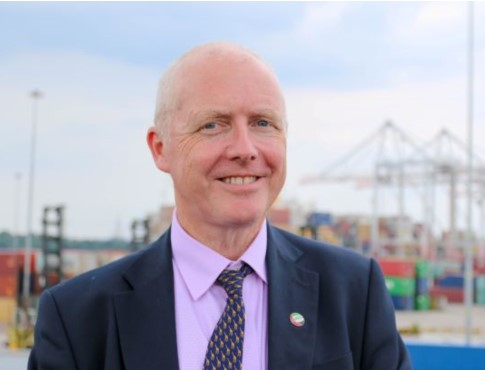 Nick Loader
Chief Operating Officer, UK
Nick graduated from the University of Bath (studying Economics) before qualifying as a chartered accountant with KPMG. He worked for McCarthy & Stone before joining P&O Head Office. During 13 years with P&O, Nick performed various roles including Finance Director of Associated Bulk Carriers plc and Finance Director of P&O Ferries Portsmouth. He then spent several years with Carnival plc before joining Southampton Container Terminals (now DP World Southampton) as Finance Director in 2005.
Nick became CEO of DP World Southampton in April 2016, leading the company to record levels of throughput and productivity. In February 2018, he was appointed UK COO for DP World and in that role is responsible for port operations at Southampton and London Gateway.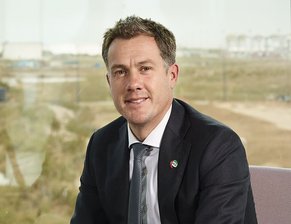 Ian Malcolm
Chief Financial Officer, UK
Ian is a chartered accountant and has been in the port industry for over 10 years. An Oxford graduate, Ian has previously worked with Chase Manhattan (now JP Morgan), PricewaterhouseCoopers and Gazelle Corporate Finance undertaking a range of corporate finance roles. During his time with DP World, Ian has worked in Business Development in Dubai and London, most recently as DP World's deputy head of Business Development. Ian, who has run over 50 marathons and six ultramarathons, has been on the board of both London Gateway Port and London Gateway Park Development Company since 2010.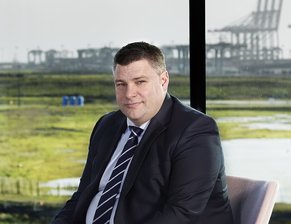 Andrew Bowen
Port Operations Director
Andrew is responsible for the planning, design and construction of all civil works, and the design, procurement, commissioning and maintenance of all equipment and IT systems and infrastructure at DP World London Gateway. This includes both the port and logistics park developments. Andrew has been involved in London Gateway since 2004. He has previously been involved in the planning, design, supervision and project management of DP World container terminals throughout the world.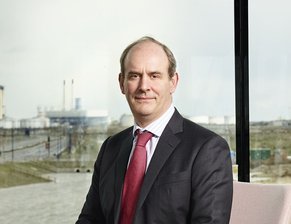 Oliver Treneman
Park Development Director
Oliver is responsible for the development of DP World London Gateway Logistics Park. He started in the role in September 2015, bringing with him 20 years of experience in marketing and developing industrial real estate in China. Oliver was most recently Managing Director and Country Head for The Redwood Group, a specialised logistics real estate investment firm, in China and Japan. While in Asia, he became fluent in Mandarin and worked as General Manager for Shanghai Business Park Development Co Ltd and as a Senior Director of Operations for Prologis.