Meet DP World's UK senior management team.
Its members bring extensive experience from across the construction, shipping and logistics industries. But there's something else that makes our team truly unique – it's a very special blend of enthusiasm, innovation and confidence to challenge the status quo.
Ernst Schulze
Managing Director, UK & CEO
Ernst joined DP World UK in September 2019 from DP World Ecuador where he held the position of CEO. While in Ecuador Ernst worked on establishing a new company in the Americas region, building a deep water port, Logistics Park and inland barge terminal for Ecuador. Ernst has been in the ports and logistic industry for over 25 years starting his career in the 1990's at the Port of Rotterdam before moving to the UK port of Felixstowe. Throughout his career, Ernst has also held senior roles globally in Embraport Brazil, ATI Manila and GMP France.
Alan Shaoul
Chief Financial Officer, UK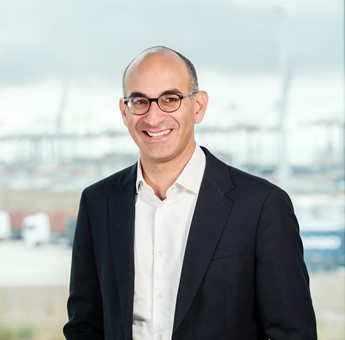 Alan has worked in the ports and terminal sector in a variety of financial and operational roles since 2003, most recently as Business Development Director in the European regional office of DP World. Prior to this, he was Executive Director within EY's Corporate Finance team, Group Treasurer and Head of Corporate Finance of Euroports Holdings and held several roles within P&O Ports. He has a Masters in Business Administration (MBA) from Cass business School.
As Chief Financial Officer for DP World in the UK, Alan is responsible for managing the company's finances - including financial planning, management of financial risks and financial reporting - as well as leading on business development and sustainability.
Nick Loader
Chief Operating Officer, UK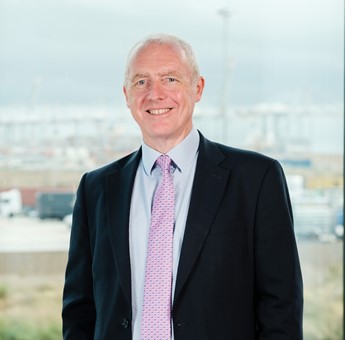 Nick graduated from the University of Bath (studying Economics) before qualifying as a chartered accountant with KPMG. He worked for McCarthy & Stone before joining P&O Head Office. During 13 years with P&O, Nick performed various roles including Finance Director of Associated Bulk Carriers plc and Finance Director of P&O Ferries Portsmouth. He then spent several years with Carnival plc before joining Southampton Container Terminals (now DP World Southampton) as Finance Director in 2005.
Nick became CEO of DP World Southampton in April 2016, leading the company to record levels of throughput and productivity. In February 2018, he was appointed UK COO for DP World and in that role is responsible for port operations at Southampton and London Gateway.
Aart Hille Ris Lambers
UK Commercial Director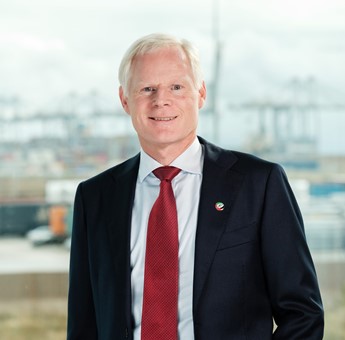 Aart joined DP World Southampton in 2009 after five years in business development at APM Terminals in Panama, where he was responsible for the development of new port projects in Central & South America. Aart is from The Netherlands and he built his career in shipping there with roles at NedLloyd Lines and Van Ommeren Shipping. He holds a Masters degree in Maritime Business Studies from Delft University of Technology; completed a leadership program at Columbia Business School; and speaks five languages. In November 2018, Aart was appointed UK Commercial Director and is responsible for developing and executing the commercial strategy across the UK.
Andrew Bowen
Port Operations Director
Andrew is responsible for the planning, design and construction of all civil works, and the design, procurement, commissioning and maintenance of all equipment and IT systems and infrastructure at DP World London Gateway. This includes both the port and logistics park developments. Andrew has been involved in London Gateway since 2004. He has previously been involved in the planning, design, supervision and project management of DP World container terminals throughout the world.
Oliver Treneman
Park Development Director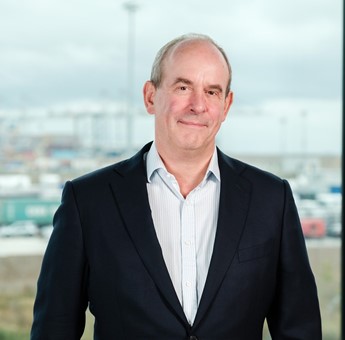 Oliver is responsible for the development of DP World London Gateway Logistics Park. He started in the role in September 2015, bringing with him 20 years of experience in marketing and developing industrial real estate in China. Oliver was most recently Managing Director and Country Head for The Redwood Group, a specialised logistics real estate investment firm, in China and Japan. While in Asia, he became fluent in Mandarin and worked as General Manager for Shanghai Business Park Development Co Ltd and as a Senior Director of Operations for Prologis.
Charmain Browning
Head of HR UK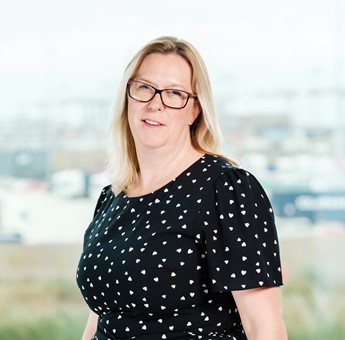 Charmain joined DP World Southampton in March 2019 as HR Manager and, in August, she was appointed to Head of People UK. Charmain began her career in HR as an apprentice with Southampton City Council where she worked for just over 11 years in various HR roles. She then moved to Capita to work as part of the business transformation project establishing the new HR & Payroll Services Centre in Southampton, most recently, worked as the People Director at a national security and defence business for 6 years.
She is a fellow of the CIPD and has a Postgraduate Diploma in Human Resource Management from University of Portsmouth. She is a Non-Executive Director for the Bourne Education Trust, which is about supporting schools to ensure they developing talent for the future within the UK. At DP World, Charmain is responsible for creating and implementing the UK People strategy and for all aspects of the employee lifecycle across the UK.