DP World London Gateway Logistics Park is the best connected, most integrated logistics services space in the UK, managed by a team of experts who can work with you on bespoke solutions to your supply chain and property needs.
The park is covered by a local development order, meaning planning consent for 9.25million sq ft of warehousing can be obtained in less than 28 days.
The Logistics Park is equivalent in size to 400 football pitches – the biggest of its kind in Europe!
Flexibility is right at the heart of the offering, from building size and spec, to lease length.
Units up to 1.2million sq ft can be developed with flexibility in terms of building size, configuration, specification and lease length.
There are units built speculatively, available for immediate occupation, and land ready for bespoke design and build solutions.
Buildings between 100,000 and 220,000 sq ft can be delivered in nine months.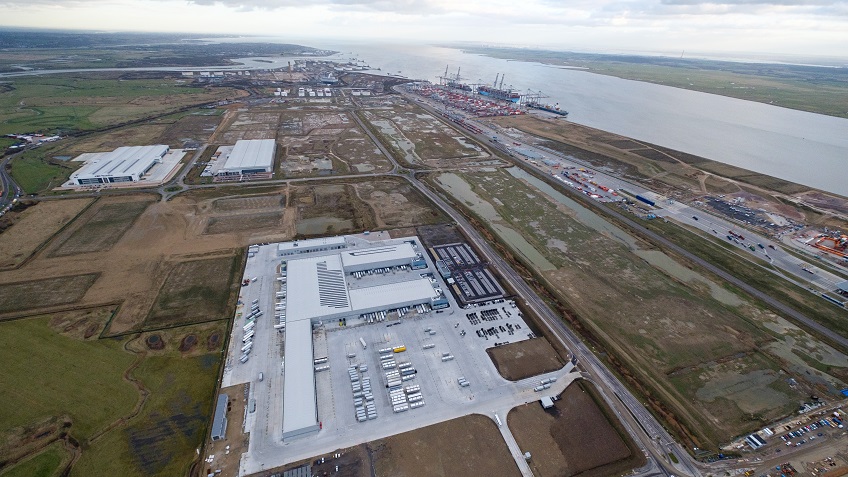 Photo by Andrew Bowen
The Logistics Park will eventually be home to a workforce of around 10,000 people. 3.1m workers live within a 45 minute drive and 80% of the total resident population (aged 16-74) is economically active. An 85% increase in the local resident working age population is expected by 2025.
Logistics Centre, a 155,000 sq ft, cross docked (double-sided) facility is currently available for immediate occupation on flexible lease length terms.
Find out more, visit the Logistics Park website.
For enquiries contact: park.enquiries@dpworld.com or +44 (0)1375 648365.