06 November 2017
By Craig Moore, Head of Supply Chain
Did you enjoy fireworks night this year? It's strange tradition; a time to light a fuse, step back to a safe distance, gaze skyward in anticipation, sparkler in-hand, a raging bonfire ablaze for warmth on a chilly November night. And then express satisfaction at the bangs and colourful illuminations the little rockets create as they explode against the night. All to commemorate a failed plot against the Houses of Parliament.
But we love a good fireworks display in the UK. And this year, millions of us will have gone through the annual rigmarole of wrapping up only to stand in a field and watch a few-dozen colourful explosions.
This year, though, it got me thinking... imagine being able to take some of the challenges posed by a modern supply chain, to light the fuse fuse wire and then have a solution explode above you, shedding light on a potential game-changer, a simple solution right before your eyes.
That should certainly have more potential for prolonged joy than the fleeting enjoyment you get from a 20 minute pyrotechnic display on your local town's recreation ground, set to Katy Perry's "Firework"!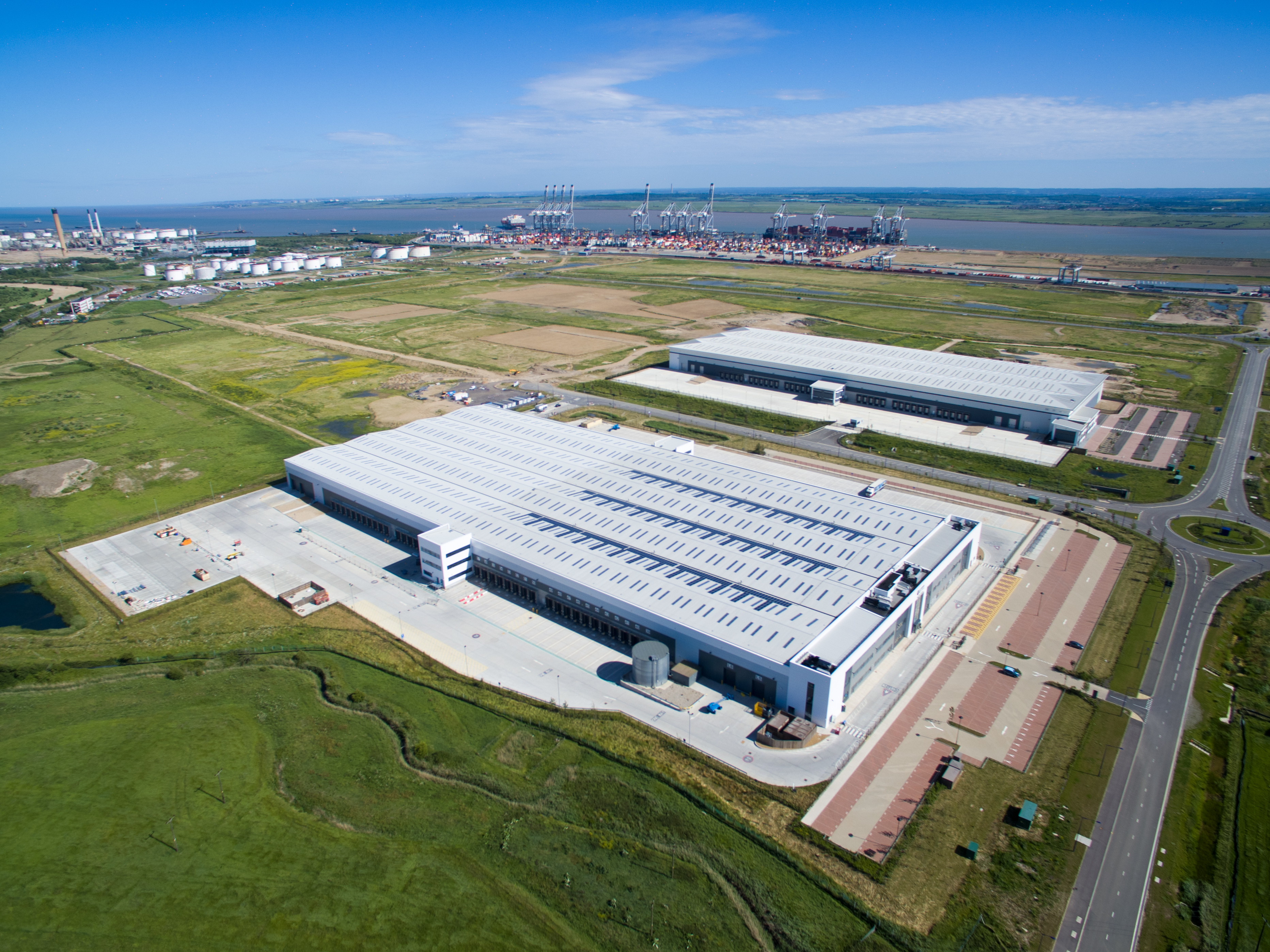 Flexibility
In the constant drive for efficiency and environmental improvement in the supply chain, and, of course the need to meet rapidly evolving consumer demands, flexibility is key. And sometimes, it's a firework of an idea that can take a business to the next level.
DP World London Gateway collaborates with organisations working across the supply chain to facilitate flexibility, from ship, to shed, to shop.
And one example of how flexibility via a trade enabling company like DP World could spark a firework-like explosion in your supply chain, is through siting distribution operations out of shared-user facilities at ports.
The Air B'n'B of warehousing
A 21st Century warehouse need to be able to handle various products, from fresh perishable goods to coats on hanging rails. The warehouse needs to serve product demand coming from multiple business platforms, and, importantly, be shared by different businesses so these companies can turn storage space on and off.
What does this look like in practise? Perhaps one operator managing a large space which it can rent to those requiring short-term ad hoc storage space – possibly to service seasonal peaks?
I'm not suggesting here that Tesco and Sainsbury's should, could or would share one building. But there is scope for certain retailers and their logistics providers to pool resources. Retailers like Tesco and Dixons Carphone, who have recently struck an in-store concessions deal, are one possible example.
This could be framed as the equivalent of Air B'n'B for warehousing: warehouse operators advertise space, and cargo owners requiring overflow or additional space book-in on a short term basis.
De-risk through collaboration
To de-risk this, that operator could coordinate with, as an example, the supply chain team I manage at DP World London Gateway, to join the dots and coordinate demand – and there's plenty of it.
But why should a facility like this be at a port? Portcentric warehousing, despite having risen from the ashes in the early part of this decade, seems now to be a concept that strikes some fear into retailers and third-party logistics providers.
A portcentric warehouse is a shed located on the same site as, or adjacent to, a port and which is able to receive, handle and dispatch products arriving into the port. Jebel Ali, DP World's flagship facility in Dubai, is one hugely successful example of the model and the blueprint for DP World's London Gateway logistics facility.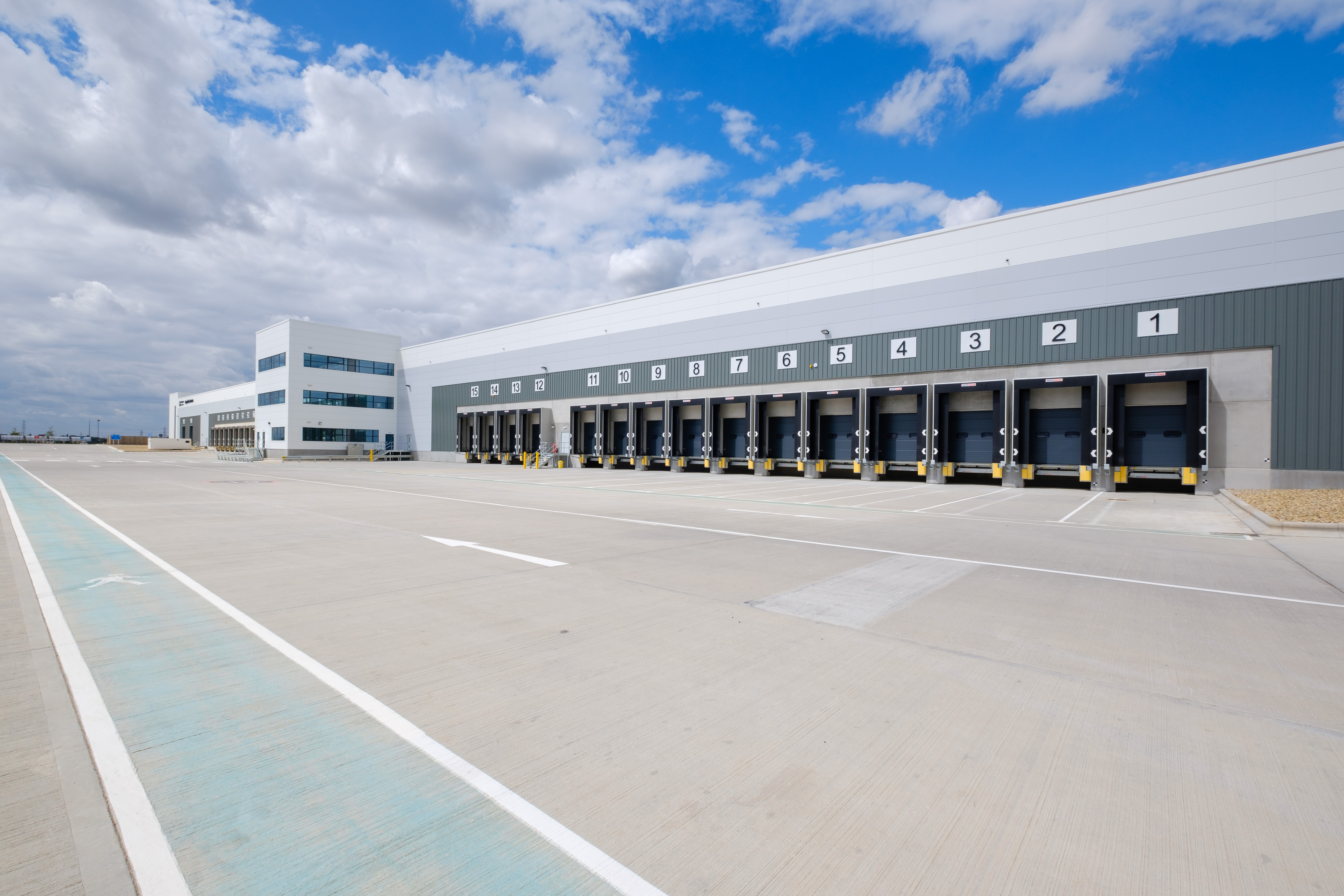 The portcentric potential
But these facilities carry a perception of being inflexible, dated and miles from the goods' final destination, viewed only in terms of having its back to water and unable to deliver the full 360 degrees needed for a store operation. But they can take unnecessary, inland container shunts to regional distribution centres off of the road. In an uncertain market where the number of lorry drivers is declining, do you really need to shunt your container inland to come back empty?
In today's market where the customer is demanding more, portcentric, double-sided warehouses for shared use, offering an ability to book space on an ad hoc, short term basis, should be viewed as the gateway to a futuristic supply chain. It offers huge potential to support in meeting increased demands, tackling overheads and reducing carbon footprints.
Imagine the potential for a set up like this to, in particular, deal with seasonal retail peaks like Black Friday, Christmas, Easter, summer and more?
Flexible, collaborative solutions in one place
DP World London Gateway is a vast warehouse and distribution space located on the same site as the UK's most sophisticated deep-sea terminal, linked with more than 60 ports in over 110 countries. It offers greater transparency to shippers and has increased UK port reliability by being able to continue operations in adverse weather.
The Logistics Park's current occupiers include Lidl, UPS and the under-construction SH Pratt Group facility, which will be a shining example of portcentric logistics to serve the fruit industry.
It currently has a 160,000 sq ft double-sided, portcentric warehouse, Logistics Centre 2, ready for immediate occupation.
My family certainly enjoyed the transient pops and bangs of these little rockets this year and I hope you did. But just consider that there is always a fuse you can light which has the potential to be a catalyst for an explosive, rewarding change - and sometimes it can be simple, yet effective. Better collaboration between ports, logistics parks, logistics providers and retailers could be the spark meeting the gunpowder for a faster, more flexible supply chain.
To learn more about Logistics Centre 2, the possible benefits of a portcentric warehouse for your supply chain or to hear more about DP World London Gateway, contact Craig Moore and his team!