23 April 2019
How marrying up traditional transport with new technology could create greener urban logistics chains
Earlier this month, the capital's drivers began facing up to a new challenge: the introduction of a new Ultra-Low Emissions Zone (ULEZ). Increasing the cost of delivering goods within the city.
ULEZ is unlikely to be restricted to London alone; air pollution is an issue that reaches well beyond the capital and other UK cities are already pondering similar proposals.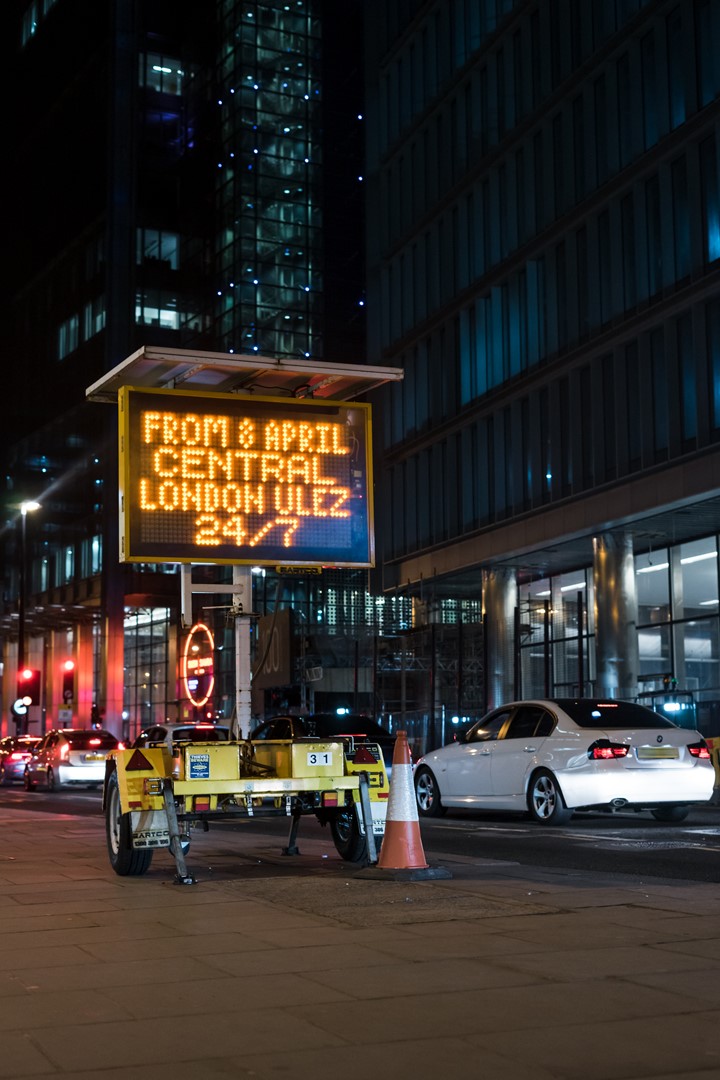 Diesel vehicles that don't meet the Euro 6 standard are having to pay to drive in London. This zone is larger than the congestion zone and runs 24/7.
While these zones will play a positive role in reducing environmental harm, it needs to be supported with a reimagining of how city-based supply chains operate.
This is especially in the context of the complexity generated by omni-channel supply chains, which pose a myriad of challenges – such as reverse logistics on unwanted goods, next day and 'anywhere' deliveries – compared with traditional bricks-and-mortar networks. Yet the ever-increasingly conscious consumer is paying attention to the environmental impact.
When balancing this and considering the alternatives, many may seem futuristic, but others exist which are tried and tested – and could provide shorter term solutions.
The future
Emerging technology like drones, Hyperloop and autonomous vehicles will have a role to play in city supply chains. Many of the big players in the last mile delivery market, from Fedex to Hermes, are trialling robot delivery and delivery of small packages by drone has already been proven by Amazon. Hyperloop technology is also proving its potential to revolutionise the supply chain; DP World and Virgin have joined forces to introduce DP World Cargospeed to support the faster delivery of palletized cargo.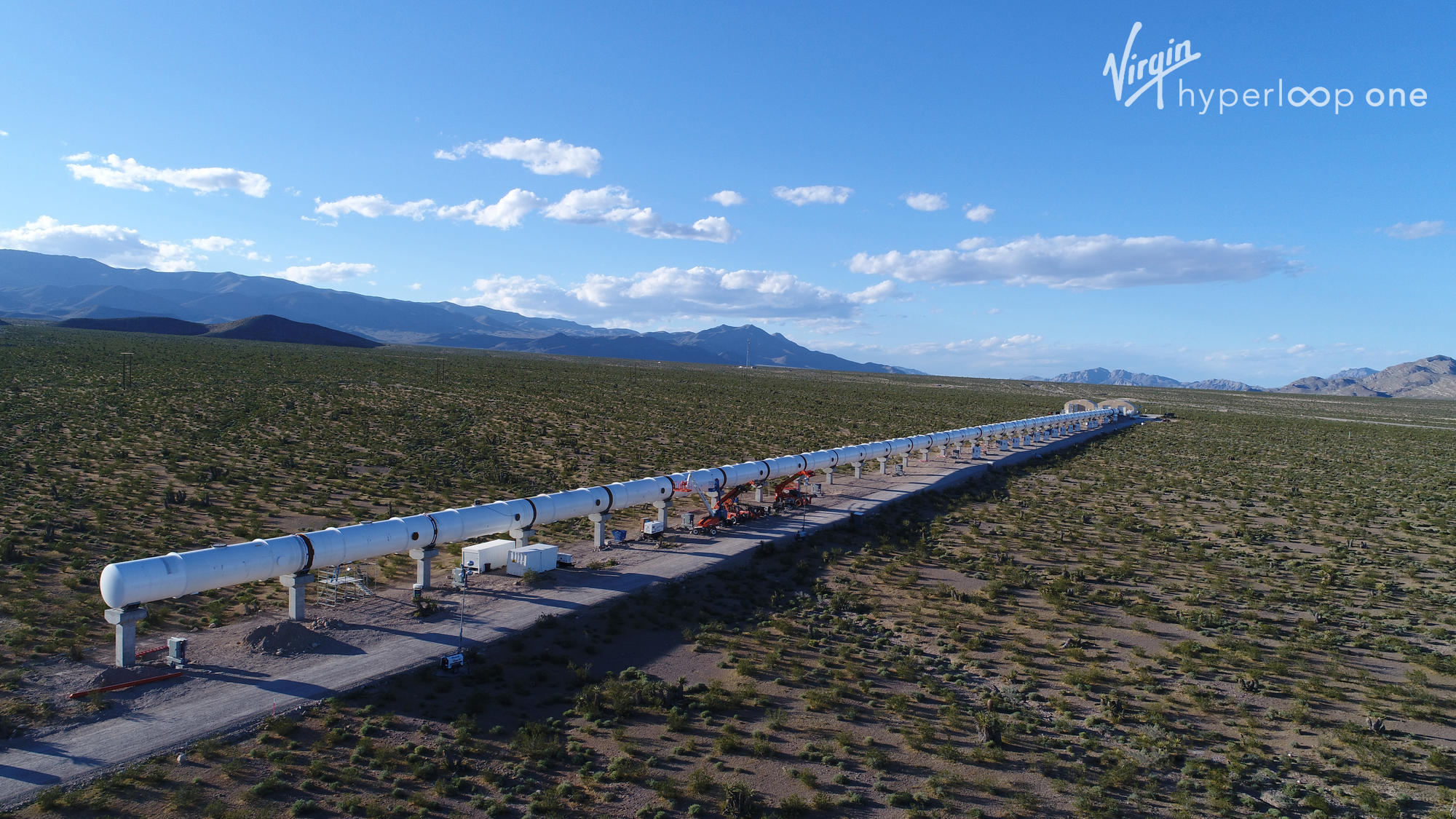 Hyperloop systems are intended to move passengers and/or cargo at airline speeds at a fraction of the cost of air travel.
This cutting-edge technology, while being successfully trialled in some areas, is still some way off maturity – and of course, it all requires the right infrastructure.
The tried, tested and traditional
Localised, multimodal approaches to logistics could provide the answer. By creating a network of urban logistics hubs on the outskirts of cities, a range of new and delivery options, as well as lesser-used existing, options come into play.
Barges are already used on the Rhine to transport goods inland.
In London, both rail and river transport are viable, environmentally friendly ways of getting goods into the city centre, with emission-free electric vehicles used for the last-mile. And by transporting more goods in this way, it's possible to address other industry issues too, like the persistent shortage of drivers.
DP World which operates one such large logistics hub, just 25 miles from Central London, is working with a number of different stakeholders to offer logistics providers and cargo owners alternative final mile solutions.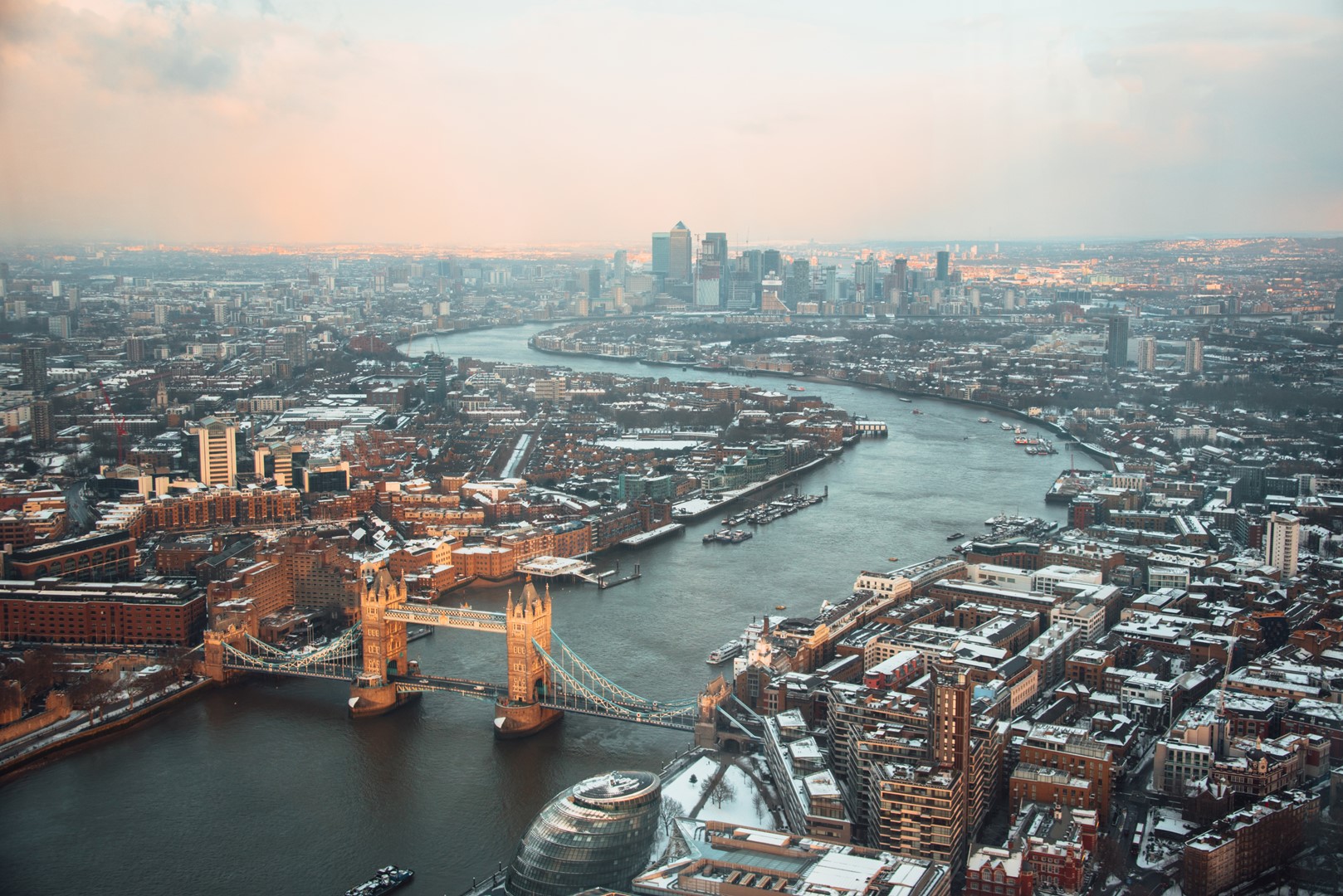 London has a myriad of wharves and huge untapped potential for delivering goods to inner-city locations, using new green technology.
These solutions make use of transportation means that are currently under-utilised. The River Thames, its wharves and repurposed old passenger trains – recently removed from service – are among them and all offer solutions that combine neatly with new final mile technology, like electric vehicles.
We are looking at the feasibility and viability of these options to help with inner city deliveries, so that our customers can partner with us on delivering small batches of goods direct from distribution centres or the port, on short range, green trips.
What's great about this model is that all the elements involved are tried and tested in the real-world. In London, waterways fulfill an important role in the city's waste management, with barges used to transport domestic refuse to processing depots and landfill sites. Similarly, in Germany, waterways are commonly used to move goods. The Rhine is one of its most important shipping routes, ferrying cargo like grains and petrochemicals around the country – with DP World facilitating operations via its network of inland terminals.
DP World London Gateway, on the River Thames, offers the potential – as a multimodal logistics hub – to sort and then deliver goods into London by rail or river.
When it comes to localised logistics hubs, a concept often referred to as an Urban Consolidation Centre (UCC) has become increasingly popular. Inspired by the freight strategy for the 2012 Olympic Games; this saw deliveries streamlined by channeling them via a central warehouse, before sorting goods into fewer vehicles for the last mile. We're seeing similar moves across the industry, with 3PLs increasingly on the lookout for suitable locations to create urban footholds, simplifying operations and reducing the need to take as many heavy polluting vehicles into city centres.
These options could offer alternatives when it comes to fulfilling e-commmerce operations or small store deliveries.

Drone delivery – is it just a matter of time?
Marrying up innovation and new technology
All of this is smarter trade in action; leveraging existing infrastructure and proven technology to move goods in bulk and via modes of transport that are less harmful to the environment.
In the coming weeks and months, we will be revealing more about some of the innovations we're working on. But in the meantime, why not contact us to learn a little more – or be a part of our innovative approach to multimodal, inner city delivery.