25 September 2019
A 22-year-old engineering apprentice has used her skills to improve the safety of hundreds of colleagues around the world.
Rachel Conquest, who works at DP World London Gateway, the River Thames-based deep-sea port - part of the Dubai-based trade enabler's 81 strong terminal portfolio - designed and built an innovative platform to assist those working on quay cranes.
After successfully introducing the platform into day-to-day working procedures at London Gateway, the design is being rolled out across DP World's terminals - and stands to make working at height safer for engineering personnel.
Created during the second year of her apprenticeship, Rachel's design, which has been Christened 'The Conquest', is a form of secure demountable platform that incorporates twistlock fittings.Rachel explained that the idea originated from a team meeting where the safety concern of falling from height while maintaining spreaders for the port's 135 metre quay cranes was raised. It is based on a handrail design.
She said:
"The project was designed to improve safety for those working on top of crane spreaders by reducing the risk of a fall from height. To do this, I drew up a series of ideas and gathered feedback from the whole engineering team to allow me to find a solution that everyone would benefit from. I started with 20 designs - ranging from using a completely different surrounding to going over the top of the spreader like a bridge - and had to whittle them down. I spent two months taking feedback and making adaptations to improve the design.
"My final approach was to construct a form of secure demountable platform; a frame incorporating two walkways and safety handrails that would allow engineers to work atop a spreader safely with access from both sides, incorporating twistlock fittings like those used on shipping containers to lock directly onto the corner castings of the spreader."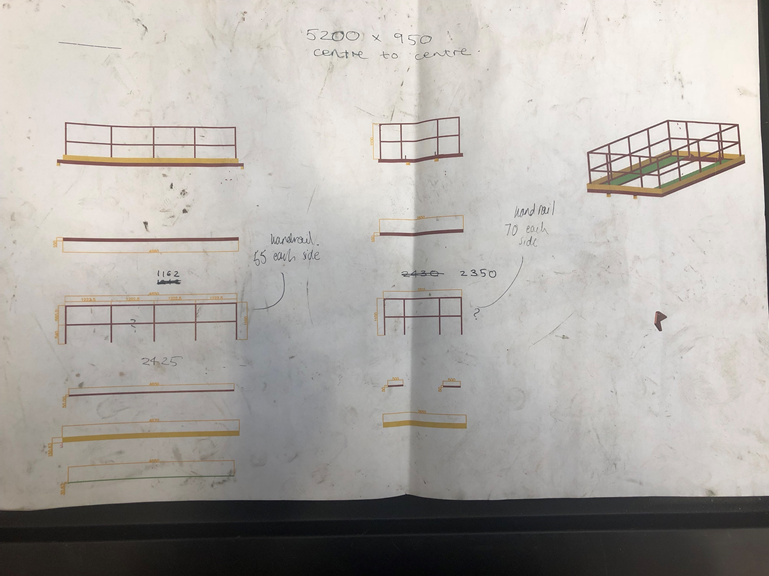 The platform took a total of seven months from design to completion, with one month spent making the brackets alone. It was made using a combination of MIG (Metal Insert Has) and 'stick' (Manual Metal Arc) welding. Every position - flat, vertical and overhead - was welded with stick with MIG also used for flat positions.
The Conquest is 5 x 2.5 metres. It weighs approximately 750 kilos.
With safety a key priority for every company, it is ingenuity like Rachel's that demonstrates the role that engineering can play in helping businesses stay ahead.