20 June 2019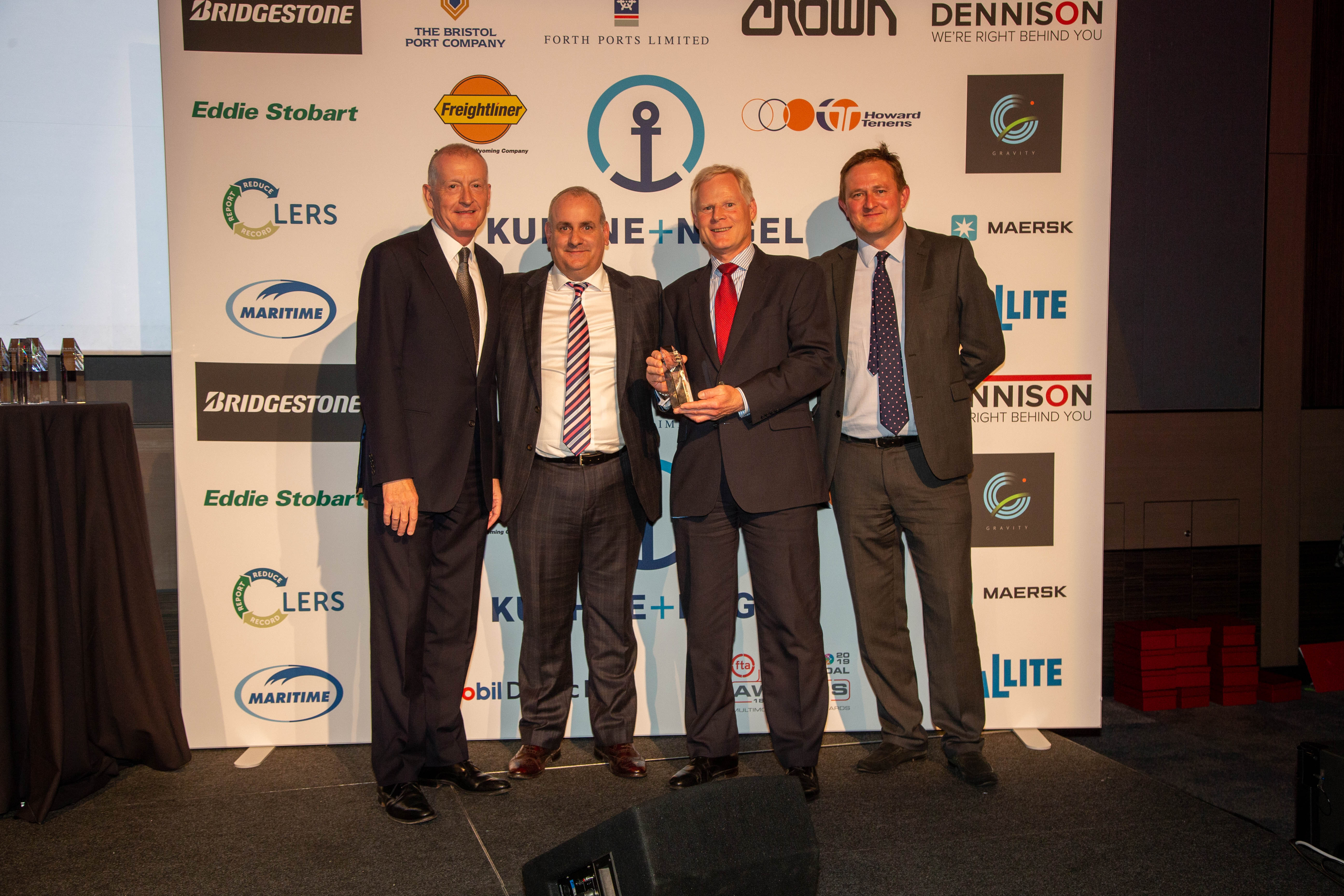 Aart Hille-Ris Lambers collects the award from Steve Davis (left)
DP World has won two prestigious industry awards in just 48 hours.
At the FTA Multimodal Awards on Tuesday, June 18, DP World won the Port Operator of the Year Award, seeing off stiff competition to triumph in a category voted for by UK port users.
Aart Hille Ris Lambers collected the award from snooker legend Steve Davis at the ceremony, which was held on the first night of the UK's largest supply chain and logistics exhibition.
While on Monday, DP World London Gateway won the Asian Freight, Logistics and Supply Chain (AFLAS) award for best container terminal in Europe at a ceremony in Hong Kong.
It means that the UK team has now won a hat-trick of awards in the last year, recognising the crucial role the port operator is playing when it comes to increasing value in UK and international supply chains.
At the Global Freight Awards in November 2018, DP World was awarded the Lloyds Loading List Port Operator of the Year award.
Commenting on the most recent successes, Chris Lewis, UK CEO, DP World, said: "Winning any award is always very pleasing. But what makes winning the FTA Multimodal Port Operator of the Year award even more special is the fact that it's voted for by the industry; by our customers, by port users and by the owners of the cargo for whom we are striving to facilitate smarter, faster, greener trade.
"And given the importance of the Asia market for deep-sea cargo volumes and as a trade partner for UK PLC, it is fantastic to see that our fast-growing London Gateway terminal is gaining traction there, too.
"There is so much hard work taking place across DP World's UK terminals and i'm very proud of the effort, drive, enthusiasm and innovative approach taken by each and every member of our 1000-strong team, and the partners we work with in both our facilities. These awards are dedicated to them."