05 December 2018
DP World won Port Operator of the Year at the Lloyds Loading List Global Freight Awards.
The accolade, voted for by port users, recognised the trade enabling port operator's UK business units, London Gateway and Southampton, which have enjoyed another year of high productivity and growth.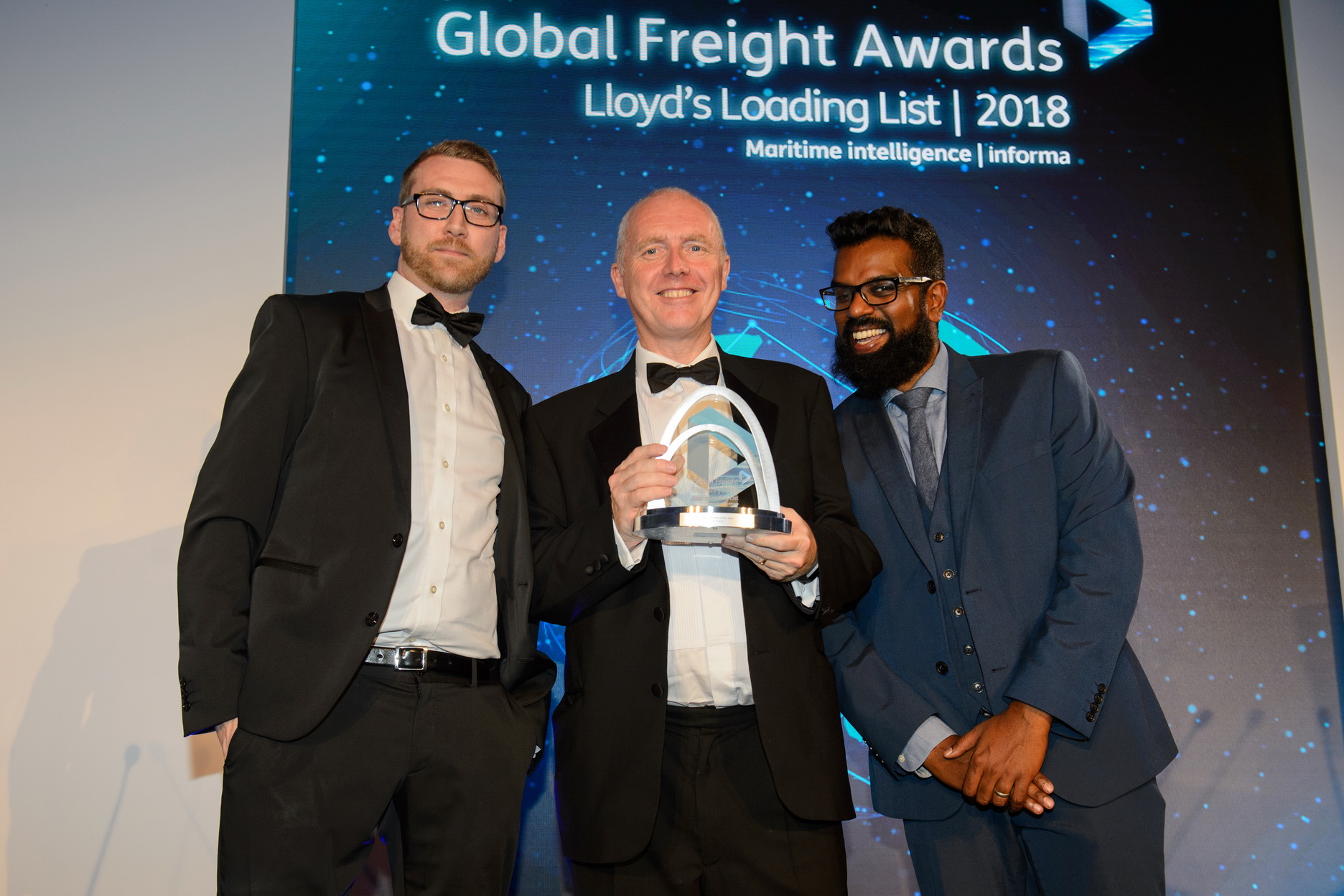 Linton Nightingale, Deputy Editor of Lloyds List Containers joined comedian Romesh Ranganathan to present the award to DP World's UK Chief Operating Officer, Nick Loader.
He commented:
"This has been a real team effort, with everyone at both London Gateway and Southampton playing a big part. We pride ourselves on being responsive, available and proactive when it comes to working with our customers and, indeed, their customers, to ensure trade can flow with minimal delay through our UK business units.
"There have been some great examples this year of the UK team finding solutions to challenges and innovating to improve supply chain visibility – which in turn increases efficiency and productivity."