18 July 2019
DP World London Gateway hosted a locomotive naming ceremony for Newell and Wright Transport (NWT).
The event, which was held on Tuesday, July 9th in conjunction with GB Rail Freight (GBRf), unveiled the official name of the Class 66 locomotive, aptly called 'Made in Sheffield' - a nod to NWT's base of operations.
The loco was painted in NWT's blue, white and red livery to mark the importance of the partnership between NWT and GBRf.
Last year, GBRf began a five-days-per-week service carrying containers for MSC between DP World London Gateway and NWT's Rotherham terminal.
Chris Lewis, Chief Executive Officer for DP World in the UK, said: "We were delighted to be able to host the naming ceremony for this loco, dressed in Newell and Wright Transport's colours. Their Rotherham terminal provides an important hub from DP World London Gateway as rail becomes increasingly important in keeping cargo moving, efficiently and in a way that is environmentally sensitive. We're pleased to partner in this key service."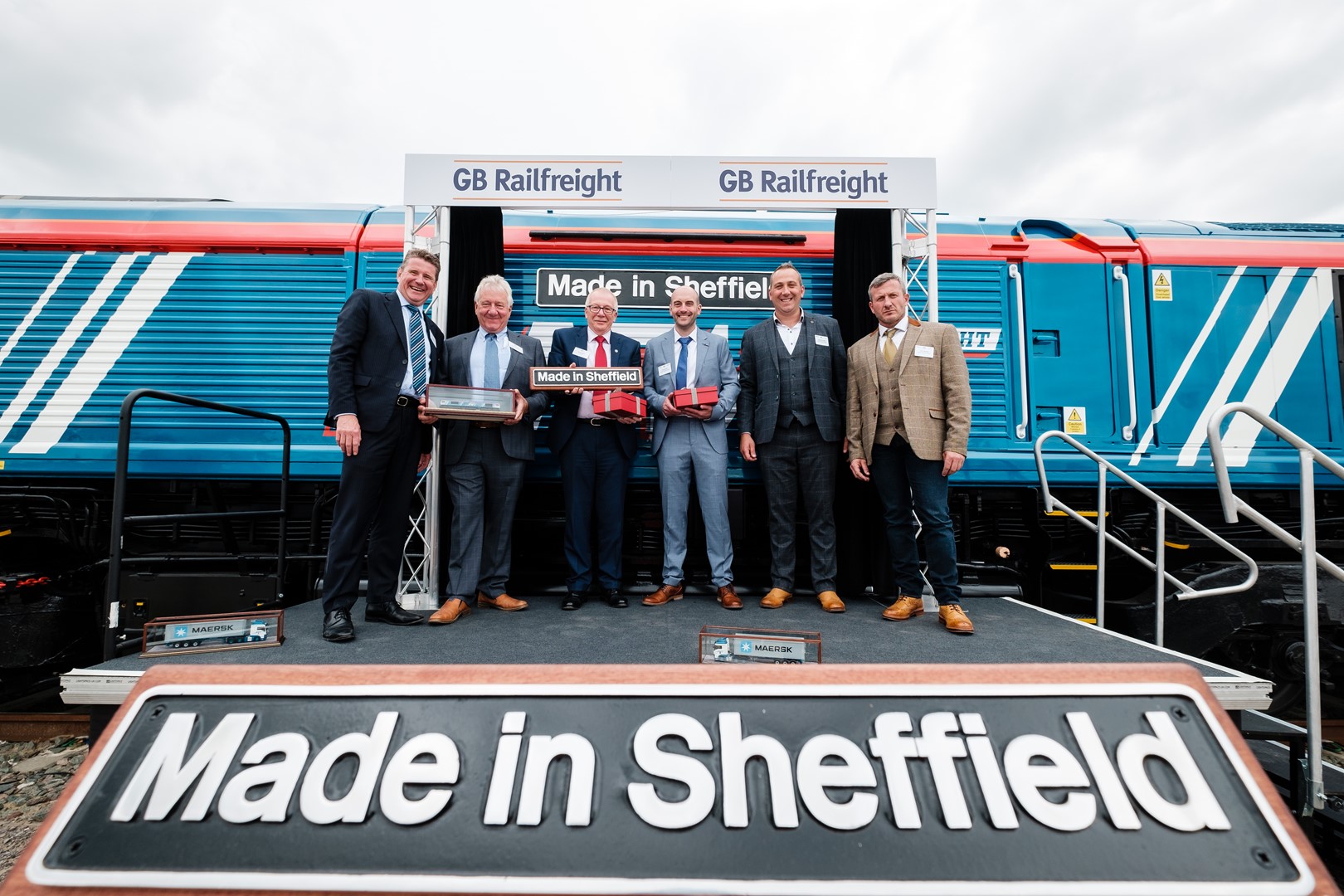 70 guests, including the Mayor of Thurrock, Cllr Terry Piccolo, attended the ceremony, which took place alongside DP World London Gateway's 775m international rail terminal.
Containers revealing the message "Our Vision, Your Future" were loaded onto wagons at either end of the loco by one of DP World's rail mounted gantry cranes. The 'Made in Sheffield' plaque, was unveiled by John Smith, Managing Director of GBRf, and Frank Newell, Managing Director of NWT, sparking a display of confetti and fireworks.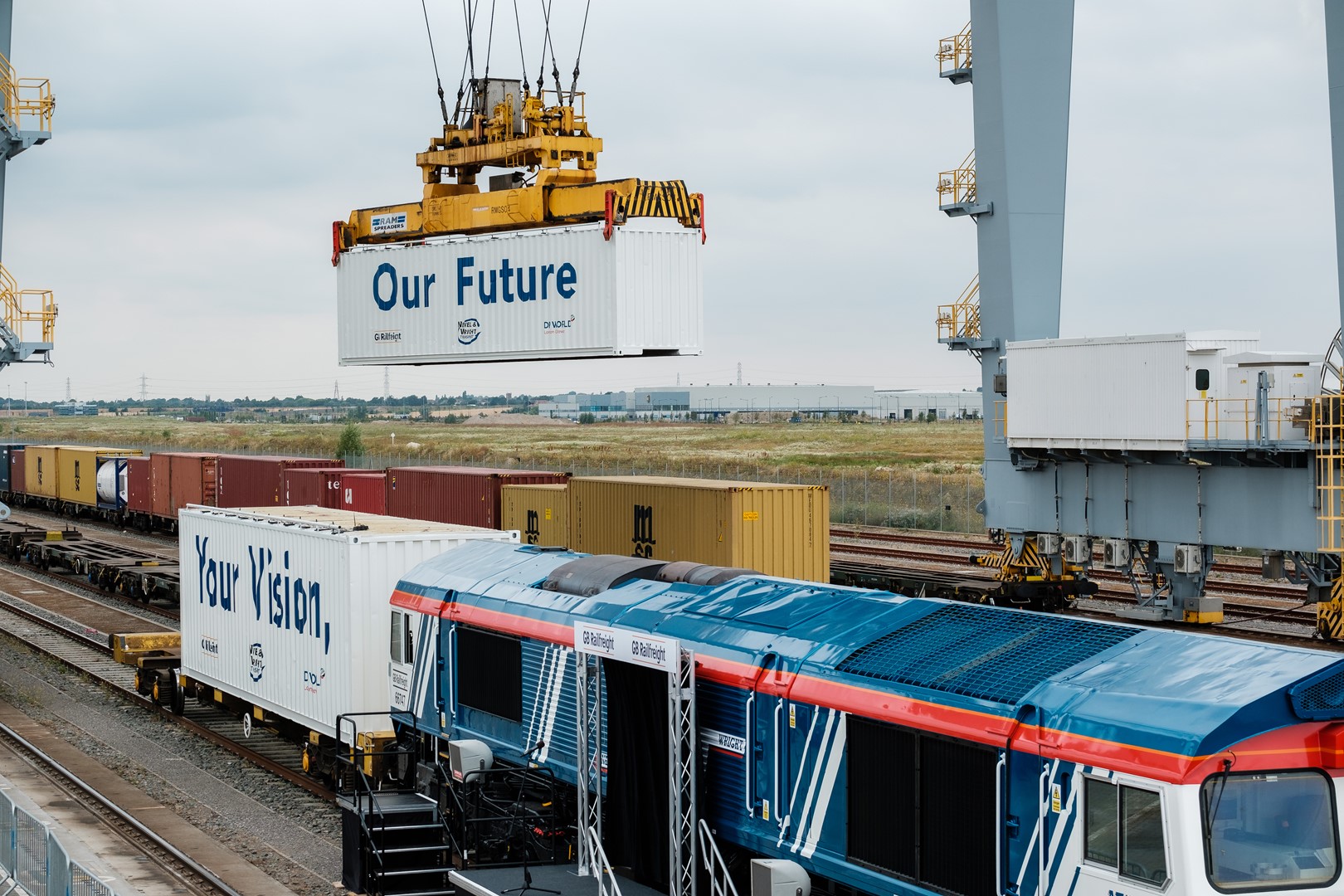 DP World London Gateway's international rail terminal currently handles more than 45 services per week to a large number of domestic destinations, including Rotherham, Hams Hall, Glasgow and Wakefield.
John Smith, Managing Director of GBRf, said:"We are delighted to unveil our 'Made in Sheffield' locomotive, which celebrates the success of our shared services into the Newell & Wright Rotherham terminal. The container market is an important source of growth for the industry and we are proud to be delivering a reliable service that also helps the UK cut carbon emissions and improve air quality.

"'Made in Sheffield' signifies the close working relationship we have with Newell & Wright and is an important part of the operations we run across the UK."

Frank Newell, Managing Director of NWT, said: "It is fantastic to have a locomotive named after our Sheffield roots. The service GBRf provides into our terminal in Rotherham offers Yorkshire a reliable, seamless rail service which is an integral part of the supply chain."
For further information on the rail terminal email robert.moodie@dpworld.com