23 June 2017
More than 50 students from nine different schools visited DP World London Gateway as part of International Women in Engineering Day.
The pupils were shown the opportunities within engineering available at the UK's most integrated logistics hub.
All of the students were in Year Nine ranging in age from 13 to 14. The schools which took part are all based in South Essex and these included: Hassenbrook Academy, Gable Hall School, Grays Convent, Gateway Academy, Hathaway Academy, Ormiston Academy, Woodlands, Eastwood Academy and Cecil Jones Academy.
All of the students were given a presentation by Andrew Bowen, Head of Technical. This gave the girls an insight into how DP World London Gateway operates and the sorts of roles on offer from fixing and maintaining state-of-the-art port equipment to project managing infrastructure projects. It also allowed the students to ask any questions that they had.
After the presentation the students were given a site tour by Andrew, which gave them the chance to see the port in full operation and get a sense of London Gateway's scale.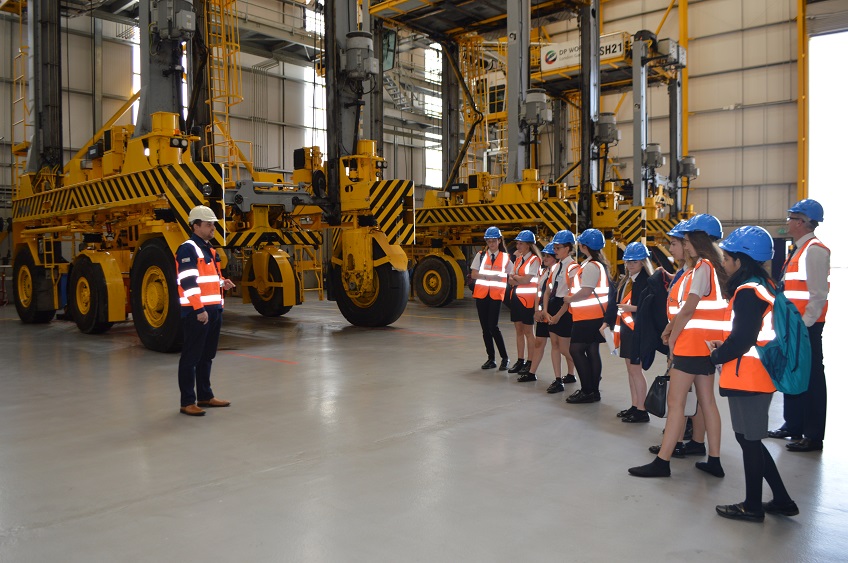 Once the tour was complete the students visited the port terminal building and engineering workshops, here they were split into smaller groups.
One group were taken into the engineering workshops, where a tour was carried out by Neil Bellinger, Workshop and Mobile Engineer Manager. In there, the youngsters were shown how maintenance is carried out on port tractors and shuttle carriers.
The other group were taken into the amenities building, where they got to speak to Maria Ferreira, a Civil Engineer at London Gateway. Maria spoke to the students about what her job involes and her day to day duties, which include essential maintenance works of infrastructure such as the quay wall, road ways and more.
International Women in Engineering Day takes place annually on 23rd June. It focuses attention on the careers in engineering and technical roles that are avaialble to women of all ages.