16 August 2017
One of Britain's largest logistics companies, Wincanton, is to establish a haulage base at DP World London Gateway.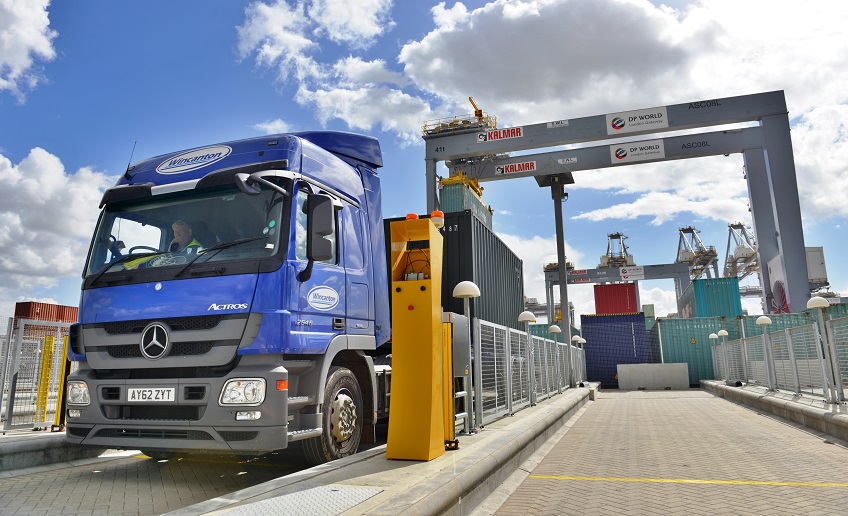 The site will provide truck parking alongside office facilities housing an on-site operations team.
This development marks the first phase of the logistics facility's new, dedicated 13.5 acre haulage park.
Wincanton is expected to be operational from the site in early 2018.
There is strong interest from hauliers in the remaining 5.5 acres available for lease. DP World London Gateway plans to serve the haulage community using the port by delivering a common-user truck yard of approximately five acres.
Establishing a truck parking base at DP World London Gateway enables Wincanton to better serve its current and future customers choosing to ship through the UK's most integrated logistics hub.
The Port and Logistics Park is located right at the heart of the UK's largest consumer market and closer to the traditional golden triangle of distribution in the Midlands than the UK's other deep-sea ports and so presents an opportunity for hauliers to further optimise their operations.
The announcement by Wincanton comes just over a week after SH Pratt Group announced that it would be siting its new venture Halo in a bespoke temperature-controlled facility on the Logistics Park.
Oliver Treneman, Park Development Director, DP World London Gateway, said: "The Logistics Park at DP World London Gateway is not only the perfect location for warehouse and distribution facilities, but for services ancillary to the port.
"Truck parking facilities for hauliers looking to serve shipping lines and their customers in the most efficient ways are an important ancillary service to the UK's most sophisticated port.
"Wincanton has recognised the excellent location and facilities of our site, and we have worked together to ensure that their customers can benefit from them.
"As the largest British logistics company, Wincanton has a vast transport network that spreads throughout the UK, and this new facility will only serve to reinforce that position."
"With the strong interest we are seeing in the remaining two plots, I would urge any hauliers interested in capitalising upon this opportunity while there is availability to contact the Logistics Park team right away."
Chris Fenton, MD Industrial & Transport, Wincanton said: "We have been moving containers in and out of DP World London Gateway Port since it opened three-and-a-half years ago.
"With Asia-Europe services now calling at the port and volumes continually increasing, now is the right time for us to have a base within the port so that we can provide an even better service to our customers."