We accelerate growth through our market-leading container port and logistics hub - the most advanced, connected and integrated in the UK.
Our partnership approach and integrated port-side logistics provide cargo owners with a more resilient, efficient and speedier supply chain, driving sales while reducing risk and costs.
The biggest retail brands choose our superior resilience record to support key sales cycles and promotions. We also handle high volumes of time-sensitive perishable imports due to our unbeatable ship-to-shop times. Our logistics park is the largest in Europe offering unrivalled operational scalability for the future. DP World is enabling smarter trade with a marine and logistics network spanning six continents.
A message from the CEO: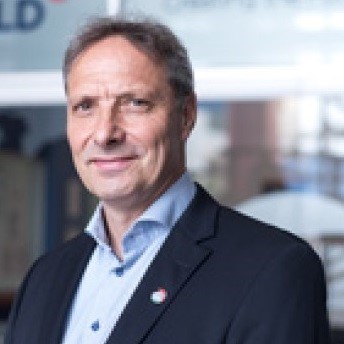 "Without doubt, the evolution of the project to date has been phenomenal, ensuring a seamless flow of goods to consumers and distribution centres.

"But just as importantly, we now have demonstrable data points that prove this port is faster, safer, more reliable and considerably more resilient in poor weather. It represents total market advantage. We will continue working with our customers and users of the port and park, providing real-world solutions not just tired-old rhetoric.

"For example, in the UK, DP World's solution to the challenge of container weighing is globally market leading. We'll provide greater visibility to users with continued innovation, our 'Where's My Container' application being a prime example. And of course we will continue to provide the very best in customer service. Which is at the heart of everything we do.

"We're here to accelerate trade and help UK businesses to grow. The ability of our team and facility to do this is unquestionable."